Do any of the below apply to you?
Experiencing stress and anxiety trying for a baby?
Spend much of the day ruminating about conception?
Having trouble sleeping?
Is conception becoming a stressful monthly event?
Have you been trying for a baby for more than 6 months?
Have you experienced a miscarriage?
Are you experiencing unexplained infertility?
Are you undergoing fertility treatment?
Are the strains of infertility affecting your life and relationship?
Though stress and anxiety can't be suggested to be the sole cause of infertility, there is no doubt that stress and anxiety feature in the life of those thinking about and trying to conceive a child.  In research, it has been found that those who undertake a structured mindfulness-based course experience less stress and anxiety and increase their chances of conceiving.
Even if you are not undergoing fertility treatment as each month passes you put more pressure on each other to conceive.
This would also be helpful when:
You long for a family, but fear is making you hesitant?
Fear of childbirth is postponing your decision to start a family?
You are planning for a family and would like to learn skills to make the most of the experience?
Are you looking for?
Ways to reduce the stress and anxiety of trying for a baby.
To improve your sleep.
Deal with unexplained infertility
Reduce your reactivity to unpleasant experiences in the moment.
Reduce your thoughts about conception at work.
A supportive group of like-minded individuals hoping to conceive.
To learn tools for a less stressful and calmer life.
Maintain your healthy eating and exercise to take into pregnancy.
Retrain your awareness to spend more time in the present moment.
Learn skills to use during pregnancy to maintain healthy eating and exercise, manage your emotions and reduce discomfort.
Learn skills to use during childbirth to reduce stress anxiety and pain.
Learn tools to take into parenting after the birth.
N.B. If you are experiencing the symptoms of major depression or any other mental health issues, it is important to seek medical or therapeutic assistance before undertaking this mindfulness-based meditation programme.
What is involved in Mindfulness-based meditation, relaxation & visualisation for conception?
My 8-week online relaxation and meditation course for conception:
 – mindful eating and focusing on the breath – Setting your intention
 – Breathing relaxation into the body – the body scan
 – self-compassion for conception – Loving kindness
– Releasing fear, stress and anxiety – Visualisation
 – Opening your body and mind to new life – mindful movement
 – Mindful activities for everyday life – Finding your mindful moments.
 – Becoming mindful in everyday life – Setting your mindful intentions.
 – Putting it all together for your mindful life.
How does it work?
This is an global online group (maximum 8-10 persons) drawn together by the power of online conferencing, with a common goal of conceiving.  This allows you the benefit of a group without the hassle and time required to join one in person.
What you will need?
A positive motivation and intention to practice approximately 10-20 mins daily for 8 weeks.
A computer and headset.
A webcam is useful but not essential.
Ability to download software to the desktop.
A good broadband internet connection.
A quiet space to attend online sessions and practice.
Paper and coloured pens and pencils.
Who will be conducting this course?
My name is Candice Sunney I have a BSc in Applied Psychology and a PGDip in Applied Positive Psychology and am a Graduate member of the British Psychological Society.  I am a qualified Meditation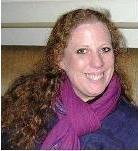 teacher and Pregnancy and Parenting coach.
Find out more about my parenting vision.
If you have any questions about this course, please email me.
When is it?
If you are interested in joining a group add yourself to the waitlist am I will let you know when the next group is starting.
[contact-form subject='Positive Mindful Conception group waitlist'][contact-field label='Name' type='name' required='1'/][contact-field label='Email' type='email' required='1'/][/contact-form]
How long does it take?
The online sessions are 1 1/2 hours long.  The course runs for 8-weeks and can facilitate you to continue a personal practice.
What if I have to miss a session?
It is preferable to attend all sessions but if you are unable to attend on any day the sessions will be recorded for you to listen in and catch up.
How much does it cost?
£125 for the 8-week course.
What happens after the course?
If you would like continued support, I offer a monthly touching base call open to anyone planning for a child or with children up to 5 years old who has attended one of my training events.  I set a theme for each month, which I also write about on my blog.  It brings together a like-minded community of hopeful, expectant, new parents and parents of young children to share experiences and take part in a joined meditation.
How do I sign up?
Places are limited you can save your place by paying a £50 deposit now.
Deposit:

Make your final payment:
The final payment of £75 will be due 7 days before the course begins. 
If you are not ready for a full course.
Sign up for my free mini course